A New Approach To Healthcare
At Rosemount Chiropractic and Physical Therapy, we address the cause of your pain, not just the symptom. We believe that education is a big part of your success. Call today!
Chiropractor Rosemount MN
Welcome to Rosemount Chiropractic and Physical Therapy located at Rosemount in Rosemount, MN. Chiropractic is one of the most amazing healthcare professions, but very few people understand what it's all about. We are here to help you gain a basic understanding of how our Rosemount MN chiropractors can help you and your family.
WELCOME TO
Rosemount Chiropractic and Physical Therapy
Chiropractic care is the practice of using spinal alignment to alleviate a wide variety of physical ailments, including muscle strain, neck pain, chronic back pain, and more. This is accomplished by adjusting the position of the spinal column to its proper shape, providing a non-invasive solution for pain relief.
HOW CAN CHIROPRACTIC CARE HELP YOU?
Many people dismiss chiropractic as being something only for back pain, but chiropractic treatment can be used to help wide variety of physical issues, such as migraines and headaches, chronic pain, carpal tunnel, pain due to injury or muscle strain, and much more.
Common Symptoms Chiropractic May Help...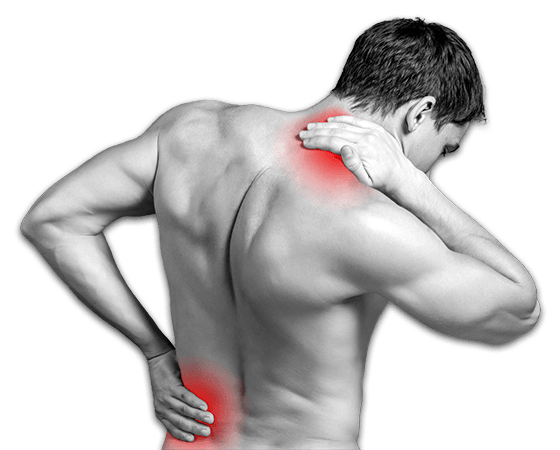 OFFICE HOURS
Monday
1:00pm - 6:30pm
---
Tuesday
8:00am - 12:00pm
2:00pm - 6:30pm

---
Wednesday
1:00pm - 6:30pm
---
Thursday
8:00am - 12:00pm
2:00pm - 6:30pm
---
Friday
8:00am - 12:30pm
---
Saturday & Sunday
Closed
Rosemount Chiropractic and Physical Therapy
14450 S Robert Trail #208
Rosemount, MN 55068
(651) 423-2251
What Is Chiropractic?

The Education: Most patients don't realize how much education chiropractors have. Chiropractors are held to some of the most intense educational standards of any health field. In fact their education standards are very comparable to that of a medical doctor. After completing a strong emphasis of basic sciences in college, chiropractors attend a four year chiropractic college. This means that chiropractors are primary care physicians. In other words, you do not have to have a referral to see a chiropractor.

Chiropractors help patients using manipulation techniques, which are high velocity thrust techniques to mobilize joints. By doing this, the goal is to influence the small muscles surrounding the joints to create a better balance between the muscular pull on the joints. Thus realigning the joints into their highest functioning position which in turn reduces pain caused by these minor dislocations of the joint.

What Is Physical Therapy?

The Education: Many people do not know the more recent shift in the level of education that a Physical Therapist receives. A physical therapist no longer receives their masters of physical therapy, but rather attends graduate school for three years in order to earn their Doctorate of Physical Therapy. Just like seeing a Chiropractor, you do not need a referral to see a Doctor of Physical Therapy. In the state of Minnesota, direct access is allowed, which makes seeing a Doctor of Physical Therapy even easier than it has been before. For some insurances, a medical doctor's referral may be necessary, but we have no difficulty with helping you through this process to ensure your services will be covered by your insurance.

Physical therapists help a wide variety of conditions, mostly related to orthopedic and musculoskeletal dysfunctions and impairments. Physical Therapists use many different styles of treatments, mostly consisting of different manual therapy techniques or providing certain exercises to their patients. These treatment techniques are targeted to improve the patients mobility, flexibility, strength, stability, endurance, performance, and ensure proper function and body mechanics of the desired motion, task, or activity. All treatments provided are individualized to each patient to meet their current functional level.
Why Did We Join Together?

At our Symmetry Chiropractic and Physical Therapy locations, we have combined both chiropractic and physical therapy services under one roof. The healthcare professionals at Symmetry Chiropractic and Physical Therapy locations work together to provide high-level, individualized, and personal care. The benefit of having these two professions in the same clinic allows for ease of communication regarding your treatment goals, your plan of care, and even communication regarding your daily treatment questions and concerns.

We communicate together to create a plan of care for each individual that is tailored to meeting your health and wellness goals, while minimizing and preventing return of your pain. We work closely together throughout your entire spectrum of care, from the initial injury to eliminating future return of your pain and symptoms. We aim to provide you with the tools you need to be more independent with self-managing your symptoms over time, while keeping you accountable in the process.

The greatest benefit of having two licensed doctoral professions working on your body impairments and dysfunctions is to create long lasting results in eliminating your pain, improving your function, and helping you to return to the activities you love.